Trumbull St Fire (10/1/64)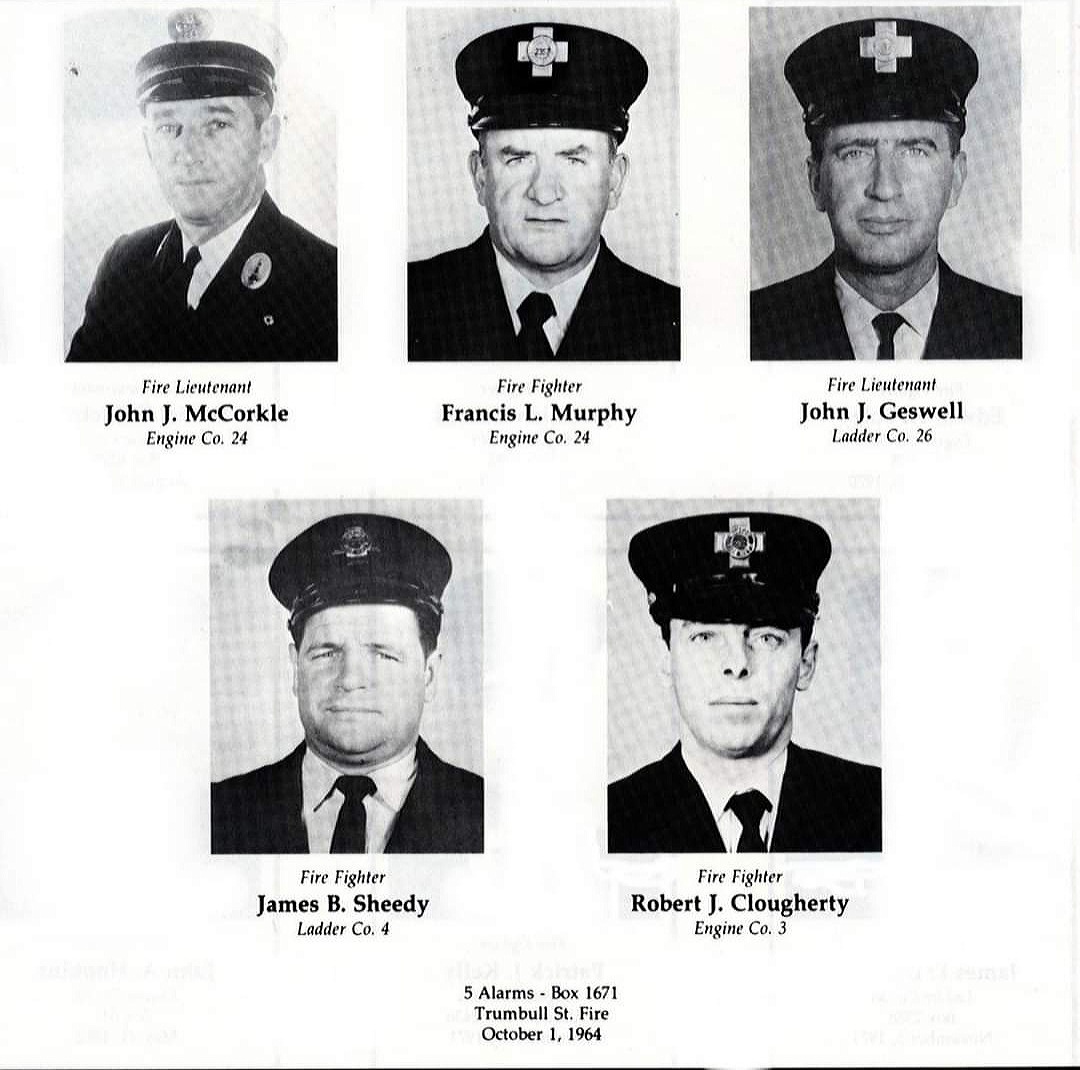 On October 1, 1964, Box 1671 was struck for a fire in a vacant four-story toy factory at 34 Trumbull St, and 5 Alarms would be transmitted. Tragically, five Firefighters were killed when the front wall of the building collapsed.
Fire Lieutenant John J. McCorkle (53)
Engine 24
Fire Lieutenant John J. Geswell (40)
Ladder 26 (detailed to Ladder 4)
Firefighter Robert J. Clougherty (31)
Engine 3
Firefighter Francis L. Murphy (42)
Engine 24
Firefighter James B. Sheedy (37)
Ladder 4
Andrew Sheehan (25), a "Spark," was also injured, and died later that morning in the hospital.
Twelve members were injured, but some remained on duty until all trapped members were removed.